We got to Almada not much after the opening of the event. Since my camera is acting all crazy the pics are a mix of mine and Pedro S. Rodrigues, an habitué contributor.
Wallmada was put up to showcase the artwork of some of Almada's artists, whose names are Hesp, Skran, MinimalAnimal, Frame, Ayer, Phale & Felix.

Wallmada exhibition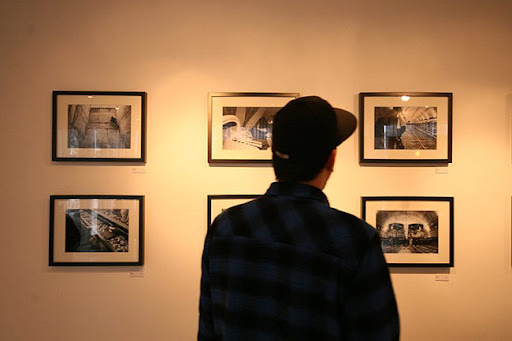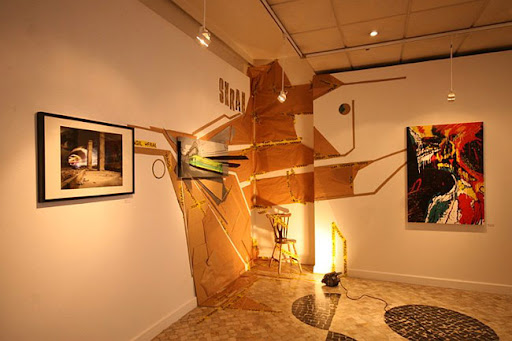 Come a little closer and check some details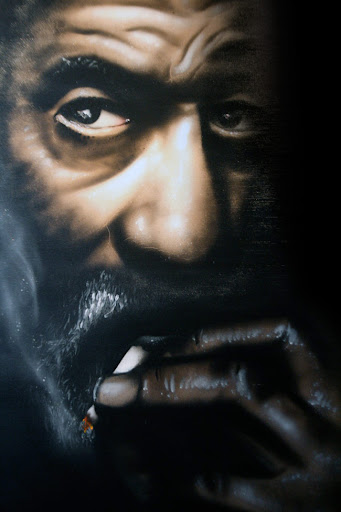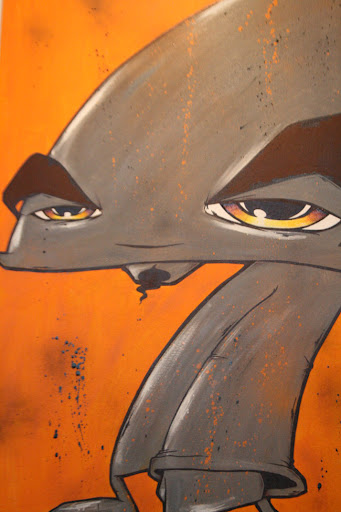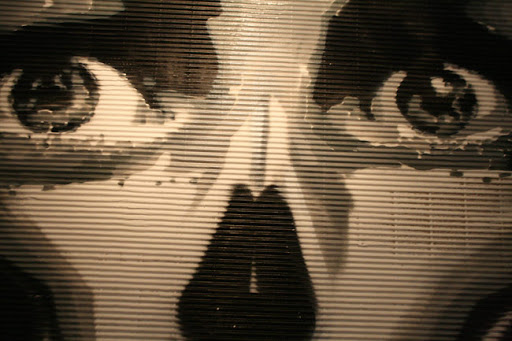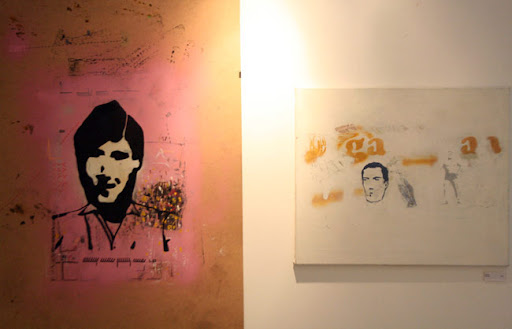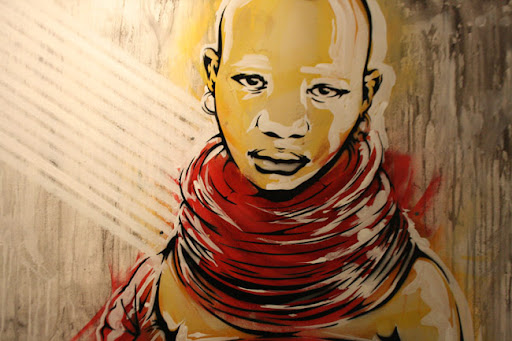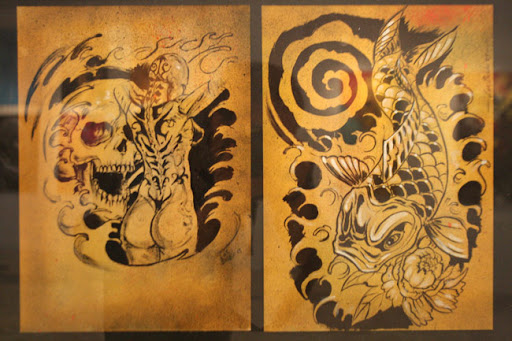 And some outside movement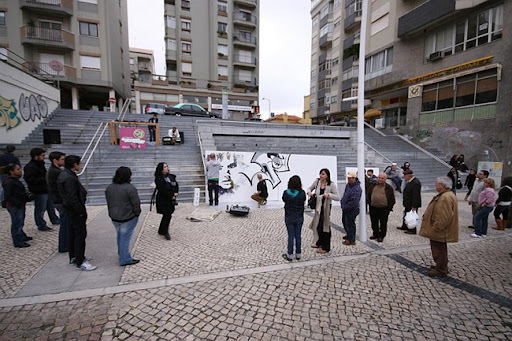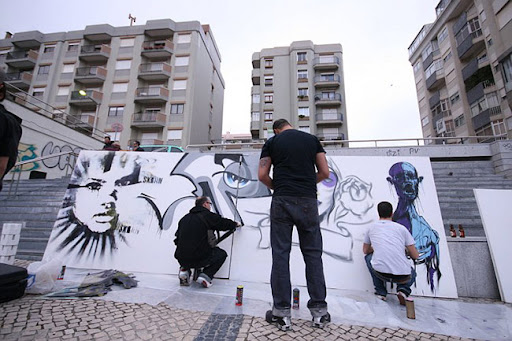 The show will be ongoing until March 31st. All the info here.