Stolen Space was the hardest one to find. I had been for minutes circulating the streets without finding it out. When I finally found it, I was happy to discover a couple of Kid Acne paste-ups in the next door, since he's one of my favorite artists for a long time. Anyway, Stolen Space was hosting the "Original Cultures", a show composed by Erica Il Caine, DEM and Will Barras.

Mind the street post, get inside…
Erica Il Caine
Will Barras
DEM
For Sale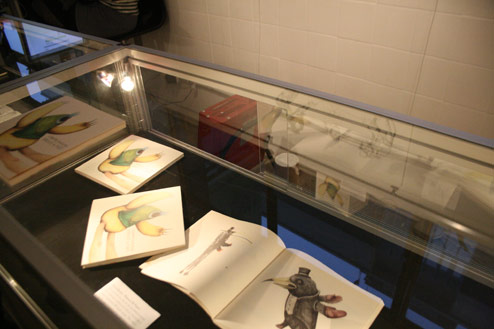 The book from Erica Il Caine, which showed drawings when he was 10 on one side, and then this reinterpretation of that draw several years later. Just amazing illustrations all over.
In the corner…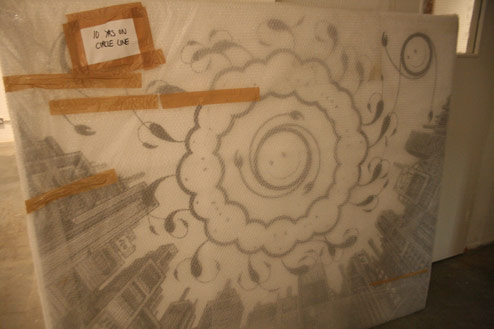 The London Police artwork heading my way. Bought and signed!
And a small sample of the prints they had for sale
Where
STOLENSPACE GALLERY
Dray Walk, The Old Truman Brewery
91 Brick Lane
London E1 6QL
http://www.stolenspace.com/