After circulating the street up and down, as I hadn't took the number with me, I was finding hard to believe I was in the right street, but that I couldn't find the gallery itself. So I started asking the nearby workers. The first had no idea what I was talking about, so I decided the next door would be easier, as it was arts related. End up, they had no idea what I was talking about either, and themselves were in the art business. Last option, roam the street up again, and that's when I catch a door shutter being raised, and realize it was a bit soon for the opening time. Can you believe that I was 2 doors away from the gallery and no one knew where it was? Anyway, all I have to say is that from all the exhibitions I had been to, Lazarides was by far the best with its exhibition from Faile and Bast.

And after roaming the street…
Faile x Bast show is simply astonishing. The whole gallery was filled with artwork, and I mean literally from ceiling to the floor, with arcades fully functioning, some of them with 3D effects (the old ones, not the Avatar ones ahah), squeaking 8bit sounds on a loop, and fully wrapped on Faile and Bast posters of artwork.
I can tell you, this was in fact the exhibition I was looking forward the most through my visit to London, and I kid you not when I say my expectations were blow away, finding such amount of work on display.
I admit I am a fan of Faile, but the simple fact that they worked on a topic I love as well (arcade games), made this the perfect street-art x games connection.
I'll leave you with the pics…
Welcome to the Faile x Bast show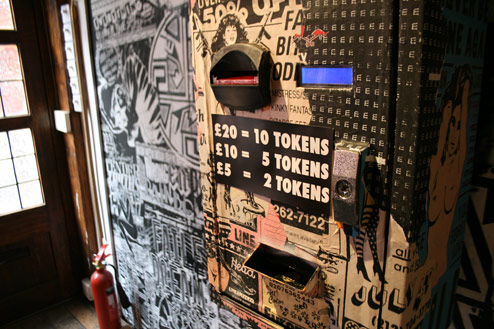 I actually brought 2 tokens home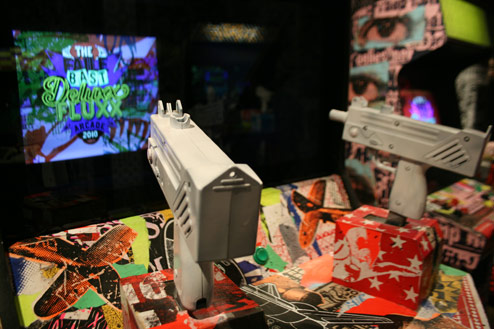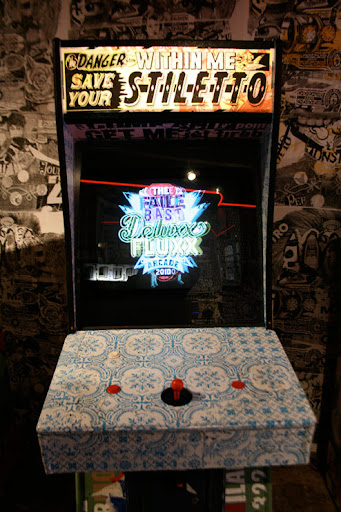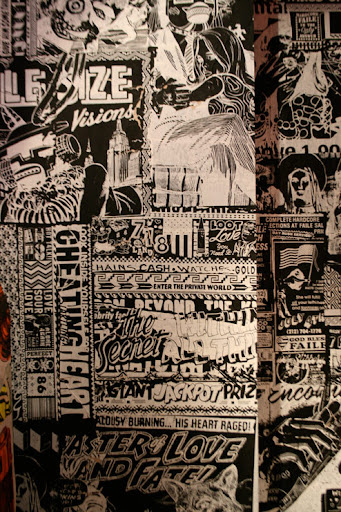 Down stairs, the colours were so vibrant I needed sunscreen…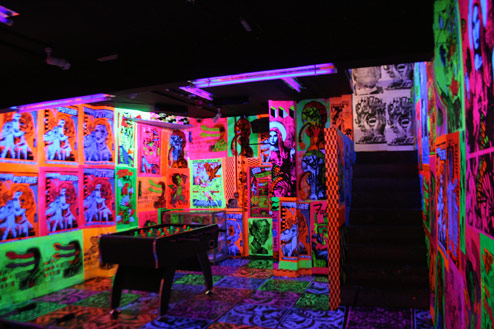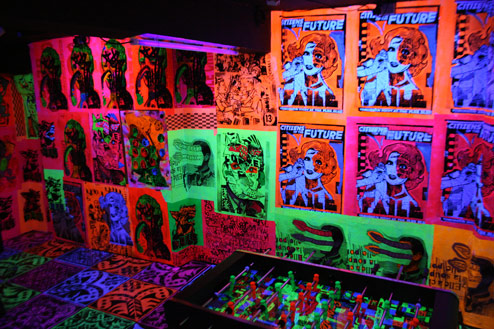 Where?
| | |
| --- | --- |
| Start Time: | 12th February 2010 |
| End Time: | 27th March 2010 |
| Open: | Monday – Saturday 11am – 7pm. |
| Admittance: | Free |
| Location: | 8 Greek Street, Soho, London W1D 4DG |