Back from the exhibition over at Waves & Woods with Vanessa Teodoro latest solo show "Ruby Blue". Was nice to actually catch Ruby Blue tune by Roisin Murphy in the background, eheh. You can catch inside some pics from the expo, but the best is to actually show up. When was the last time you've been to an exhibition, hein?

So it shouldn't be that late, around 10pm probably when we decided to join the party.
Inside, Vanessa was welcoming everybody, with hand-made cakes by her, and Pampero Mojitos guys serving shots. The exhibition area was much smaller then the previous one by Vans, but they really put it some work to it. Waves & Woods printed some big stuff just for the show, and that's always good for an artist. But enough of the talk, just go on and take a look.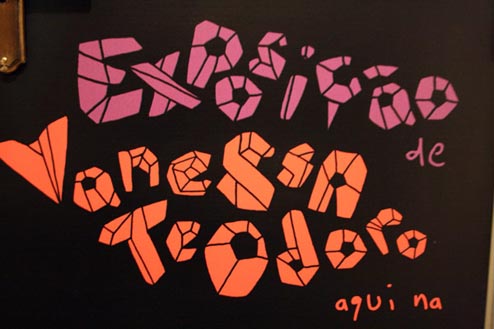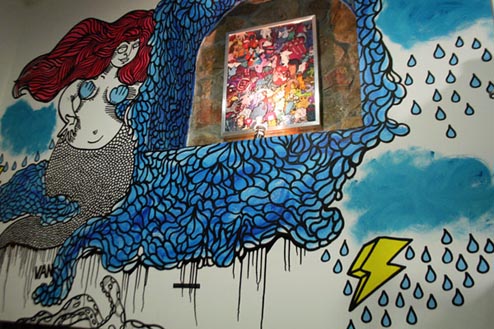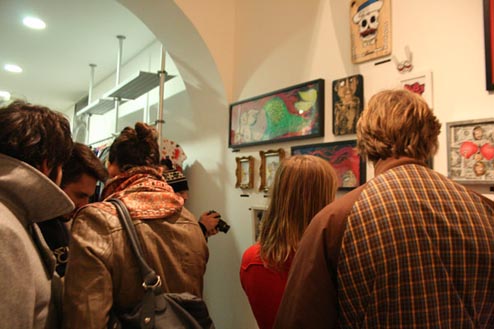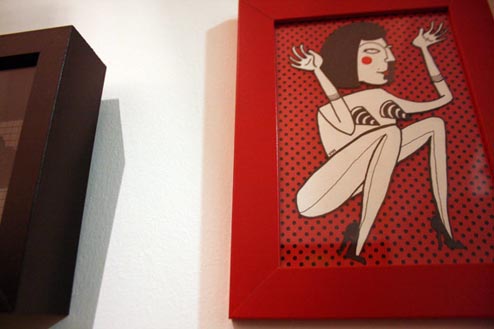 The Dflektor team was actually considering eating them.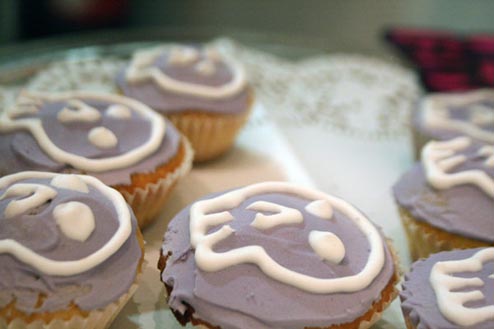 Oh wait, they did!! And I still haven't heard any news from the member who ate the cake…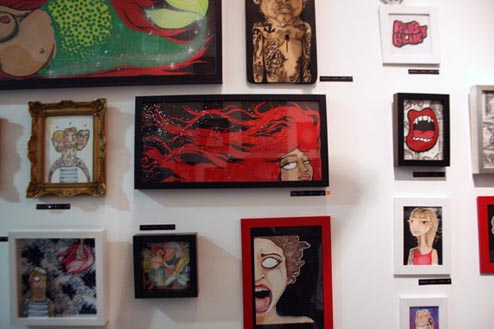 Without a doubt my favorite from the new artworks. And it was already sold!

Vanessa Teodoro website for more info.
Starting: Thursday, January 28, 2010 at 9:00pm
Finishes: Friday, March 5, 2010 at 12:00am
Where: Waves&Woods
Address: Travessa da Queimada 36, Bairro Alto