This project has just recently caught my attention, specially due to the fact that Lisboa is in the same state.
Porto Abandonado has an interesting take on the problem of the city.

Porto
"Everyday we see more abandoned buildings in downtown Porto. Empty buildings, without life, taking up up the heart of the city. Wishing to see these buildings recovered and livable – instead of supporting the construction of new ones – we stand against what we believe to be the destruction of the architectural and cultural heritage of the city of Porto."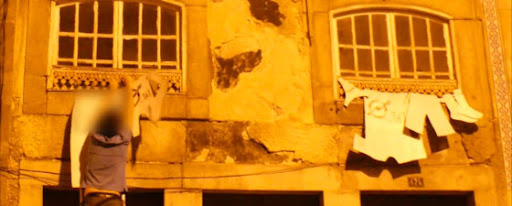 Check more info for this project, pics and a video of the making of in the page of the project.