Some time has gone by since the Lisboa team went to German lands to battle the Berlin team, but the pics are finally here. Jump inside if you don't already know the result of this SecretWars EuroLeague in Berlin. Our team this time had the hands of skilled Hugo, Mar and Add fuel to the fire.

The trip
With the departure scheduled for 16h30 heading to Madrid to catch the connection flight for Berlin at 19h55, we saw our plans going down when we only landed in Madrid at 20h. Ended up sleeping in Spain with some time on our hands to get to know the other team. With our lesson studied, we got to Berlin to find a beautiful day of 20 something degrees.
After a nice turkish lunch it was time for a little walk through Alexanderplatz, Brandenburg and a some other places.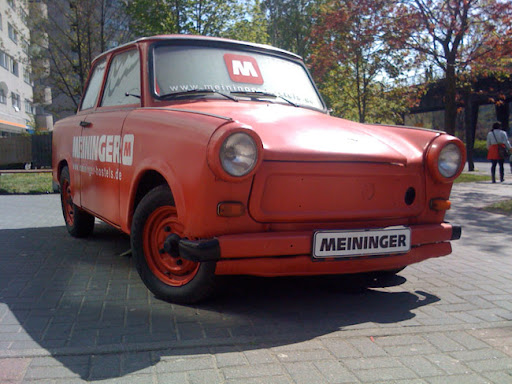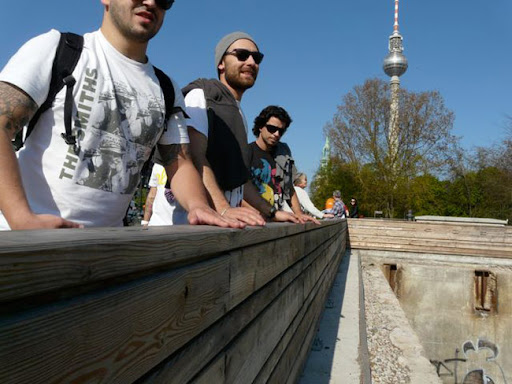 The battle
The battle started at 19h30 to the sound of Dj Sara and later with our very own Dj Glue.


Amongst sausages, the mitical Berlin wall, the famous bear, typical car, some german crews and many other details, the crowd was getting impressed with the draw that was finally growing on our wall.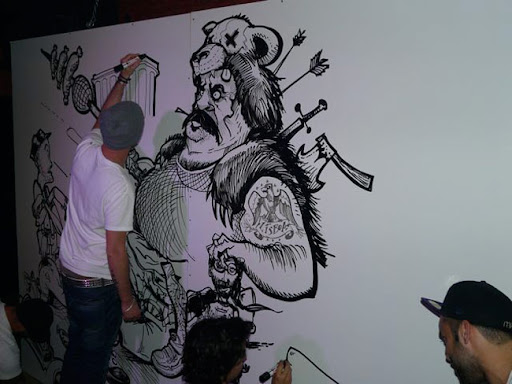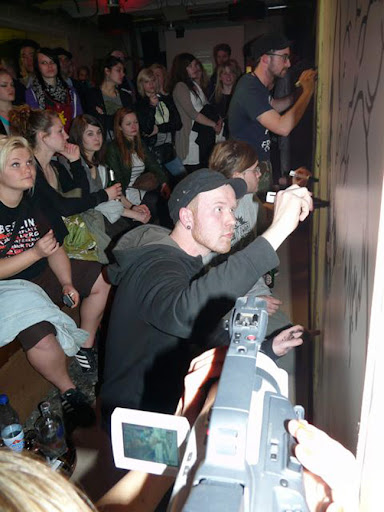 90m later, a little break was done for the jury to decide.
The first vote went to Lisboa by a respectable curator. After that vote, it was the time to listen what the crowd had to say, and surprisingly enough, the second vote was also ours, giving us the victory of this battle. The final vote was from Sebastian Marian, a German writer, giving it to the home team.
The Result

With a 2-1 victory against Berlin, Lisboa is now in the 2nd position of it's group, which grants us the chance to go to the next phase of the Euroleague. We'll see how the next battles go.
The next battle will be in May with Lisboa against the German team. We're waiting for your support!


Stay tuned…
As always, this text is brought to you by SecretWars Lisboa. Visit it for more pictures of the event.