So yesterday night was Corleone's "This is not Graffiti" inauguration night as you might know.
When I got to the Montana gallery, it was already fully packed inside and outside. I started recognizing some faces and got in to some chats that left me in a good mood. Some minutes later I decide to go in to finally see the exhibition by myself. As I reach my camera to start snapping some pics of the night, I came across this horrific scenario: lens of the machine was "broken"! This immediately killed the mood for the night. I was totally pissed that my machine was at the repair shop just 2weeks ago, and had to go back now for a whole different reason. After more than an hour of pulling the machine out, trying to put it in place and all, I placed my hands to it and heard this 'CRACK' sound. I said: it's either broken or fixed, but can someone please check for me? So… if you believe I got it fixed through the night jump inside for the pics. If not, check it anyway. You might be surprised!

IT'S ALIIIIIIVE!!
After my heart stopped for 5 seconds, it was an enourmous relief to find out it was finally working.
Jumped inside again, and started shooting pics all over. Enjoy…
The 6 steps for success!
These 6 steps would include 6 silkscreens and 6 installations.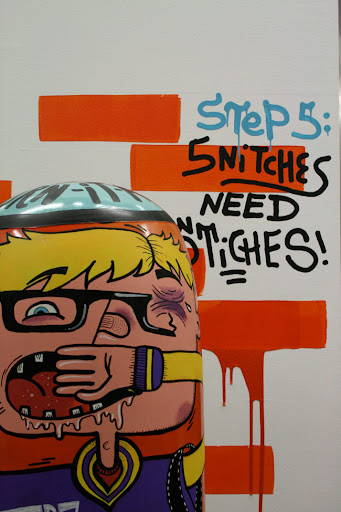 The LEGO installation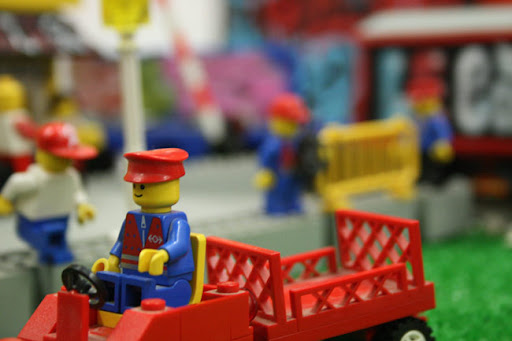 And some details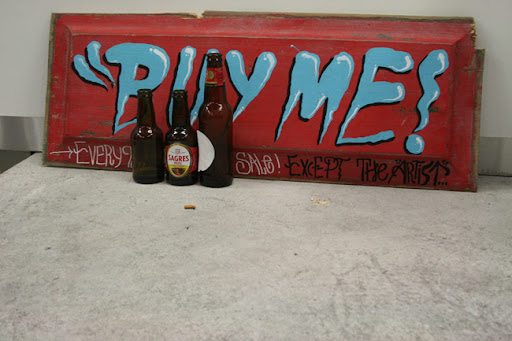 The 6 steps:
Step 1 – Make your mark on society!
Step 2 – 2 cross or be crossed…
Step 3 – Once you taste steel you don't go back!
Step 4 – Be quick or be in jail!
Step 5 – Snitches need stitches!
Step 6 – Become the king and crush toys!


I highly advise you go and check the silkscreen artwork, and buy one yourself. They're slipping away fast…