Since there's so many great works and exhibitions being shown at the moment in several cities, instead of dedicating a single post to each of these shows, I'll be leaving you with the best posts on other dedicated blogs. Jump inside for some awesomeness.

FAME Festival is starting, and Swoon is in it

More pics and info on the Fame Festival event in Italy can be found on their site. Great artists are involved in this new edition.

Escif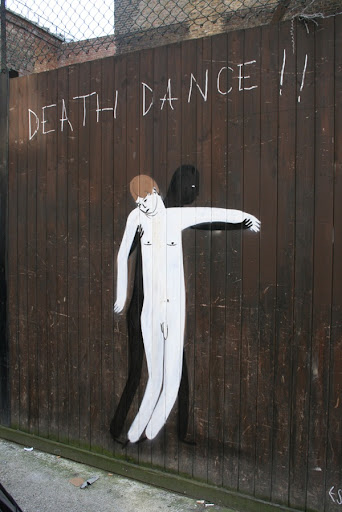 Escif is having a solo show at POW entitled "Around the Wall".

Sten & Lex

The latest exhibition of the duo from Italy, Sten & Lex with some pics and video here.

The two latest Banksy pieces in SF

Photos by 2cauldrons
This one is quite funny, due to the fact that several Banksy pieces have been removed lately.
You must read the sign placed in Chinese next to the Banksy piece. Check Arrested Motion for more…

Turmkunst event

Honet, Flying Förtress, KR & Sozyone are still working on site. Ekosytem is providing a great number of pics here.

Trustocorp

Photo by iheartcoolstuff
The first Trustocorp exhibition entitled "An Overt Display of Mischief and Mayhem" can be seen in detail at AM.

ROA solo show at Pure Evil Gallery

Photos by unusualimage
Vandalog has left more pics and produced 2 videos inside the show worth checking.

And the amazing "Re-Creation II" show

"Re-Creation II" @ Ogilvy & Mather by Carmichael Gallery featuring works by Will Barras, Simon Birch, Boxi, Ethos, Mark Jenkins, Labrona, Aakash Nihalani, Nina Pandolfo & WK Interact. Pics from the opening day here.