Diogo Machado a.k.a. Add Fuel to the Fire just gave his latest exhibition at Waves & Woods this past Saturday, and as usual I was there to snap some pics. After that, I just spent a wonderful night chatting with Cascais massive that came along with the artist.

It's Sweet Cuts inside
Besides his new T-Shirts on sale, and other cool illustrations on boards, what would stood out the most would be is hand drawn artworks, with such precious details that can make you lose some minutes looking through all the small gifts he leaves inside.

Hey look, it's that cool new Montana Tee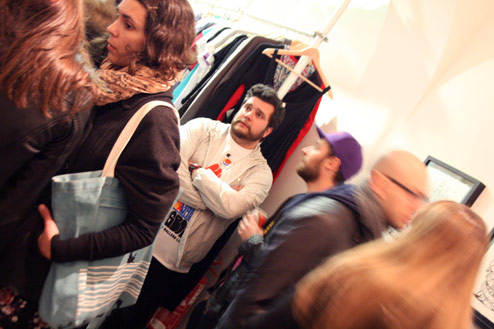 I tell ya, this guy really knew "how to count cows". Kudos to him!

And now for some close ups…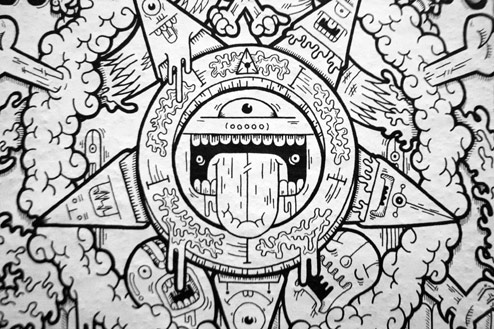 And my favourite for the night!
And then…

And this was probably the last time I took the machine out.
After this it just started to get crowded, but I was just too busy having fun.
The guys over at Waves & Woods are making a difference by putting up a show every 3/4 weeks. Congratulations to both Waves & Woods and Mr. Add Fuel to the Fire for making it happen. Now go check it out for yourself…