Signal Gallery is hosting Case's newest show "Never Odd or Even", and was almost closing time when I just got there. Still, there was plenty of time for some quick shots, as the gallery itself isn't that big. Case is a member of the Ma'Claim crew, world known from their photo-realistic graffiti works, and who's members have also been here in Lisboa for one of the VSP editions.

What could be found inside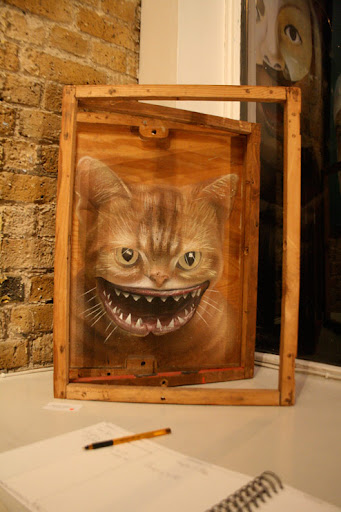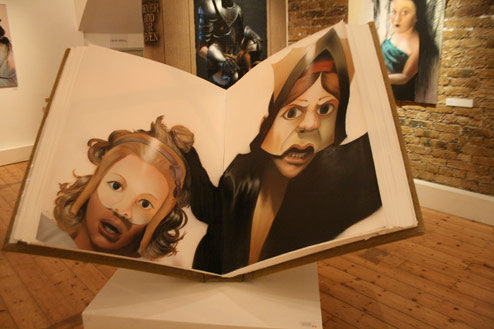 The freckles for this one made me stare for this pic for some minutes.


And the piece that made the flyer is one my favourites. The dynamic of the movement caught in this piece is amazing.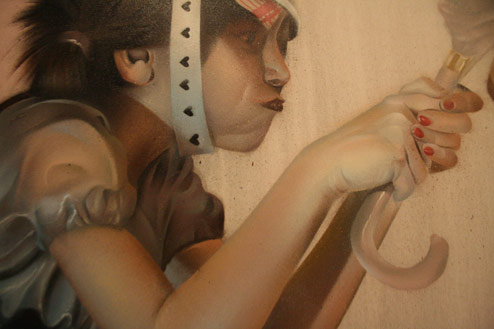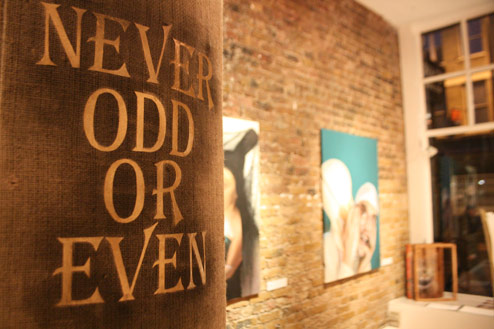 Vandalog just made a video recently, which I believe helps to understand the artwork of the artist, and is therefore a good ending to this post.


And in case you didn't notice, the name of the show "NEVERODDOREVEN" can be read backwards as well.
Where
Signal Gallery, 96a Curtain Road, Hoxton, London, EC2A 3AA
0207 613 1550 mobile 07766 057 212
Open to the public: 19th February – 6th March 2010, Tuesday Saturday 12 – 6pm
http://www.signalgallery.com/