By now, most likely you've already seen the trailer for the new Banksy movie. So after doing some research on what "everybody" was saying, this is my take on what I could understand about the new Banksy film "Exit through the gift shop".

Although these are just my thoughts, read out and tell me if I'm just paranoid.
Is it really Banksy?
Banksy has already putted up a new picture for his website, so it's definitely a Banksy piece.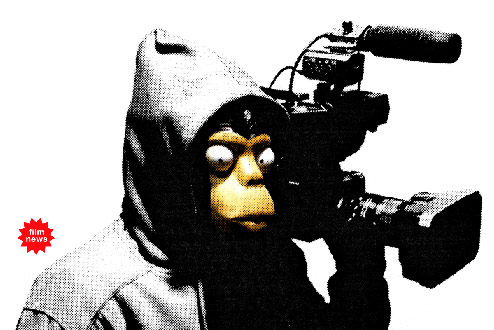 And it's gonna be featured in Sundance Festival?
Indeed, has it's confirmed on Hollywood Reporter:
"The guerrilla pseudo-documentary "Exit Through the Gift Shop," billed as "A Banksy Film" and narrated by Ifans, will have its world premiere Sunday night at the Library Center Theater as the fest's Spotlight Surprise.
Hollywood Reporter added:
"Sundance has shown films by unknown artists, but never an anonymous one," said fest director John Cooper. He described the film as "part personal journey and part expose on the art world, with its mind-altering mix of hot air and hype."
So what's all the hype about?
Well, it's Banksy…
"Exit Through the Gift Shop" is about an eccentric French shop keeper and amateur film maker who was so obsessed with Banksy that he wanted to make a documentary about him. But the British-born Banksy turned the tables and made a film about the effort to film him.
Hey, I think I just saw Banksys face on the trailer!!1

In the trailer, you get to see Mr. Brainwash a.k.a MBW. So who is Mr. Brainwash?
Well here's a little info:
"Mr. Brainwash, or MBW, is the moniker of an eccentric French filmmaker. MBW has spent the last nine years attempting to make the ultimate documentary about graffiti art. But whilst filming many of the worlds most renowned street artists at work (Banksy & Obey amongst others), MBW began putting his camera aside and making art of his own. He has graduated from a few hand-drawn stickers to giant billboard sized paste-ups."
And how exactly did he got known?
"MBW started documenting the street art of Obey back in 1999, and it was through Obey that he was introduced to Bansky. MBW has collected hours of footage often risking his own neck following artists at work. He is still filming today at events such as the massively successful Cans festival under Waterloo train station.
It was the introduction to Banksy that helped MBW make the transition from a voyeur of street art into a participant."
Ok! But Is he any good anyway?

Yeah, you wouldn't pay it, but I'm pretty sure by now that someone already has.
Something doesn't smell right…
RJ wrote:
"For a while, rumors have been circulating that MBW is Banksy, either as a massive prank on the art world that shows how good PR can make any crappy artist popular, or as an experiment to see if Banksy would be popular without the Banksy "brand name" to back him up. Well that's just not the case. Unfortunately, MBW is a real person who thinks he is an artist, and it's well known that he started his art career while making a documentary film about Banksy and other street artists. Apparently, this is that film."
MBW being a real person, doesn't mean he's not part of the Banksy prank. Both statements can be true.
Which leaves us to this:
Oh no? This video can prove different, ahah!

@3:45 this is what goes on: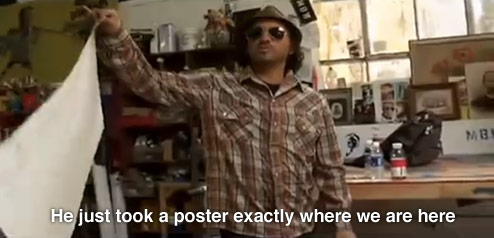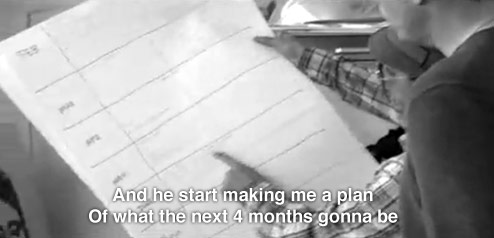 7000 PEOPLE?!? Banksy plays a prank on all of us, turning Mr. Brainwash from an unknown regular dude into a superstar street-artist known worldwide.
The talk between Banksy and Mr. Brainwash must have been something like this:
"Does it matter if you're a real artist or not? With the right PR's, you'll be doing Madonnas cover next month when I'm trough with you… Just watch me."


Which he actually did for Madonnas "Celebration" album, ahah.
I mean, even the name "Brainwash" makes me think I might be right. That everybody just got brainwashed by Banksy…
Anyway, CLAP CLAP to Banksy and whatever it comes out of here.

UPDATE: Check Nuart and AnimalNewYork for Shepard Fairey speak in late 2008.