The latest battle of the Secret Wars event happened last Sunday 20th, but I only had the chance to update the blog now. Jump inside for pics and a summary of what happened!

Enter the journey
South of England, Bournemouth, the hideout for many elder people who pick this amazing "God's waiting room". After some plane hours until London and another pair of hours on a bus trip heading to Bournemouth, we finally got to our destination.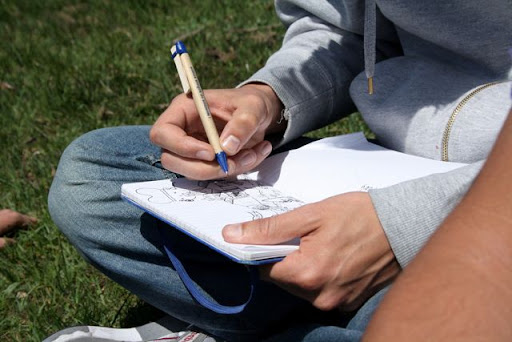 Kebabs everywhere!
After some hours of sleep, the day began very early with a little tour around the city. On the 20th of June, everything was happening in Bournemouth with the Father's day, Race against cancer, World cup games and… another Secret Wars battle….
Shortly after midday, Hadley (one of BEST|EVER members) has prepared us a little surprise and took us on a wonderful walk till New Forest, a small reserv 30m from Bournemouth.

With a typically English lunch the afternoon was made of rest and inspiration, surrounded of green fields, cows, horses and so many other animals.
Around 21h close to the battle, he had plenty of ideas and sketches done.
Facing a not so crowded audience, the Edding black ink started to spread around the big white canvas.

Details
And the winner was announced

We ended up by wining another point outside our hometown, but losing by 2-1.
In a few days, we'll have the next battle in Portuguese soil again and this time against the Birmingham team.
The quarter finals is already assured.

And personally, I still don't get the Nando's joke. It's a god damn English franchise, so what's that got to do with Portuguese culture? It's not like we eat chicken and burgers all day here. Just saying…

Meanwhile, check the original blog for more videos and pics of what's coming in the next days.