Following the success of the latest giveaway, in collaboration with Secret Wars Lisboa we're now ready to offer two entries for the next battle of the Secret Wars event this Friday 28th, to happen in Lisboa.

How the contest works
Two bags – one bag will have a day in it (24 to 27th of May, the days of the contest) and from that day, two random users who participated will win.
To win
There's two ways to win this giveaway, either on Facebook or on Twitter. Simply choose the one you want, and get it on.
– On Twitter (or your preferred Twitter client), follow me and simply copy paste the phrase, or RT the message (it is important to have the #swg to track down)
RT @stick2target to win a Secret Wars free entry this Friday in Lisboa #theSecretWars #swg Contest rules: http://bit.ly/9Tam42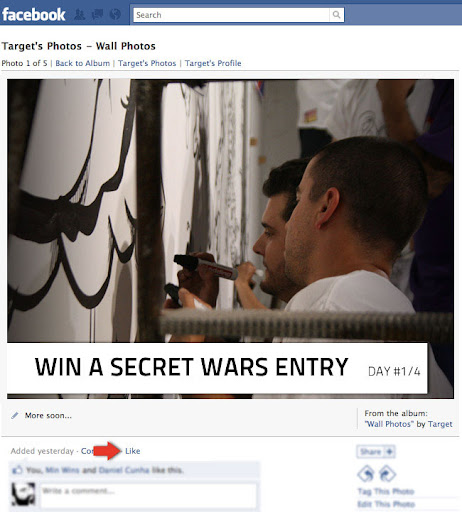 – On Facebook simply become a fan of the Page, and leave a "Like" in the pic.
(Each pic has a day in it, and I'll be checking everyday by mid-night who was on it, so no point on getting there in the last day, and leaving a "Like" in all the past pics).
Contest Rules
– The contest is open to everyone, and will be ongoing until it reaches the end of the day of Thursday 27th. In other words, on Thursday 27th when the clock turns from 11:59pm to 12pm of Friday 28th, the contest is over.
– You must only enter the contest if you're about to go.
– The best way to win, is to simply enter once each day, so you can in least have a chance on the first bag.
– Only one entry valid per day.
– The lucky winner will be contacted via their Facebook or Twitter account.
Good luck everyone!